This Waist Trainer for Women is perfect for targeting lower belly fat and achieving a slimmer waistline. The Snatch Me Up Bandage Wrap provides effective compression, while the plus size design accommodates various stomach sizes. Made of durable materials, this waist trimmer is comfortable to wear and can be used during workouts or daily activities. Perfect for women looking to enhance their figure and achieve a more defined waist.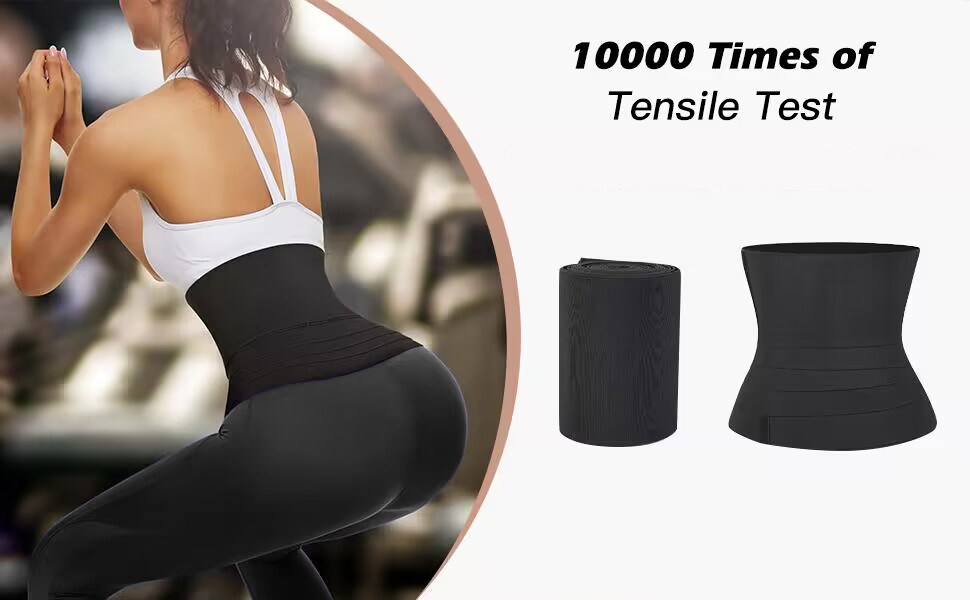 ✔ High-Quality Material: This bandage wrap waist trainer is made of super-elastic fabric durable, stable, and securely flattens the abdomen.

✔ Applicable Size: This waist trainer is 13 feet long and 5 inches wide, fitting all female body types for a perfect figure.

✔ Upgraded Design: Unlike other trimmers, the waist trainer offers adjustable compression for maximum comfort. Its lightweight and breathable design stays in shape, regardless of activity level.

✔ Wide Range of Application: Perfect for daily wear, work, running, exercise, and postpartum recovery fitness. Reduces waist circumference, supports the back, and improves posture.

✔ Lightweight & Portable: This waist bandage wrap is easy to carry anywhere, folding into a roll. It's an ideal accessory for various sports and daily activities, providing continuous shaping support.