This Pilates Ring Circle, also known as the magic circle, is a versatile piece of equipment used in Pilates exercises to add resistance and challenge. Its small size and lightweight make it easy to carry around and incorporate into your workout routine. The ring can be used for toning and strengthening various muscle groups, including the core, arms, and legs. By adding this simple tool to your Pilates practice, you can take your fitness to the next level.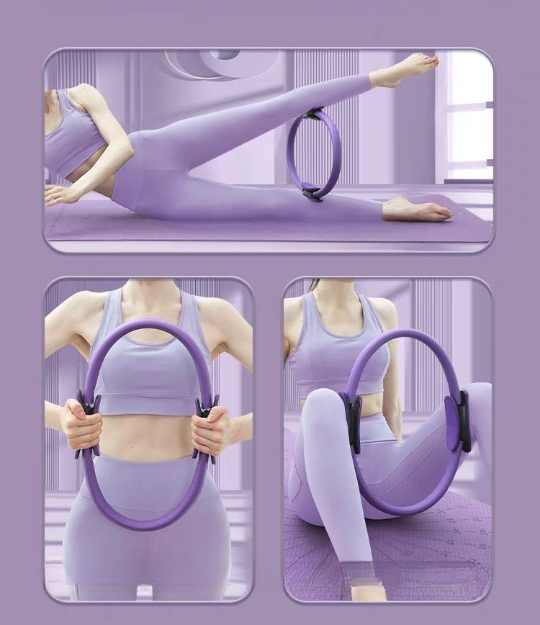 ✔ Tone and firm stubborn areas with our thigh exerciser, targeting inner and outer thighs, core, upper arms, hips, and legs. Add this essential strength training equipment to your workout.

✔ Get fit and strong with Pilates equipment for home, office, or travel workouts. Regular use of exercise circles improves muscle tone and fitness.

✔ Improve muscular strength, balance, and posture with our Pilates magic circle workout. Discover why it's essential thigh workout equipment for women.

✔ It's lightweight and fits easily in your carry-on luggage. Nothing wreaks havoc on an exercise routine like a business trip or vacation. Our Pilates Circle set is ideal for people of all ages and fitness levels.

✔ Maintain a comfortable and secure position during your workout with the Pilates fitness circle's dual nonslip handles on either side.