This back stretcher and lumbar pain relief device help alleviate tension, stiffness, and soreness in the lower back. It's a safe and effective way to stretch and massage the spine, promoting relaxation and improved posture. Perfect for individuals with frequent back pain or discomfort.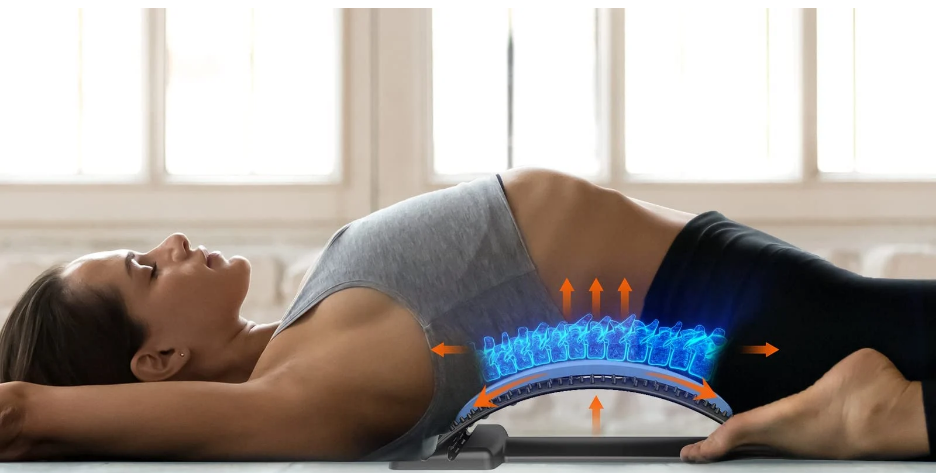 ✔ Upgraded Back Stretcher: This back stretcher has 98 massage points and 10 magnets, providing deep pressure to loosen tight muscles. The thick foam cushion offers maximum protection and comfort for sensitive areas of the back spine.

✔ Back Cracker Board for Pain Relief: This spine board provides physical stretching, acupuncture massage, and back support to relieve lumbar, back, and sciatic nerve pain. It stimulates the back to relieve pressure, stabilizes the spine, and improves flexibility in the back and shoulder muscles.

✔ Adjustable Design: This back popper has 3 adjustable settings for users of all ages and abilities to easily stretch and relieve pain. Made with rigid, eco-friendly ABS materials and a supportive foam cushion, it can withstand up to 300 lbs without breaking or deforming.

✔ High Quality & Durable: This spine stretcher has rigid, eco-friendly ABS materials that can support up to 300 lbs without breaking or deforming. The foam cushion offers comfortable exercise and protection for the spine.
✔ Perfect Gifts for Loved Ones: This Back Stretcher can improve posture, relieve back pain, enhance sleep, and increase mobility. Beginners or individuals with a sore lumbar spine can use a soft cloth pad or towel to prevent discomfort from the hard waist plate.